The Denture Specialist clinic provides a full range of quality denture services plus cost-effective solutions
There are a many reasons why people come to see us. Some patients are looking to improve their smile, self-conscious of missing teeth. We know the right dentures can make all the difference. This is not just a cosmetic fix. Dentures keep the shape and form of the mouth sound by supporting the structures around the cheeks and lips. Other patients come to us because they know dentures can help with eating certain foods, allowing them to maintain a complete and healthy diet. Dentures can also help with pain and oral health issues, such as rotted roots or damaged teeth. Whatever the reason, we can help with a safe and cost effective solution.
We are a family-owned denture clinic and our denture specialists have years of experience. We know the difference that dentures can make because we see the results first-hand every day. Integrity and honesty are paramount at The Denture Specialist as we deliver the highest level of personal care to every patient. We are proud of the work we do using the highest quality materials to deliver top of the line dentures. Visit our denturists and see for yourself.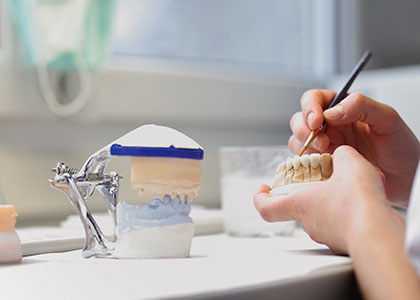 Latest treatment and denture services
The Denture Specialist, with leading-edge clinics in Hood River and The Dalles, offers a full range of denture services including full dentures, implants, partial & immediate dentures, repairs & relines.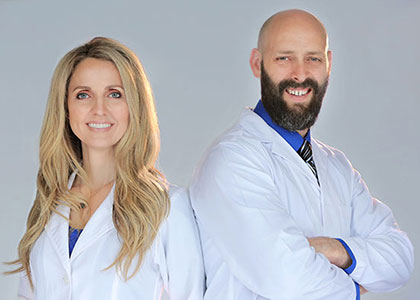 Qualified Professionals Denturists
You are in good hands at The Denture Specialist Clinic. Our denturists are experts in their field, up to date with the latest denture procedures, techniques and quality products. Our denturists tailor treatments to suit every patient and will guide you through a custom treatment plan just for you.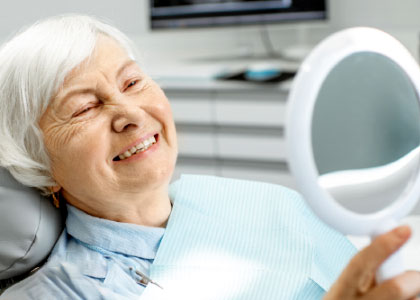 The Denture Specialist
Trust us to design the best treatment for you. Our denture specialists have been creating smiles for more than 25 years. Those smiles have been boosting confidence and helping people live their best lives. Book a free consultation with one of our denture specialists. Give us 30 minutes and we'll give you a reason to smile!
Book a Free Consultation
We'll help you restore your smile and make eating enjoyable again.
Hood River
926 12th St.
Mon.-Wed. 8:30-5:00
The Dalles
414 Washington St.
Thurs. & Fri. 8:30-5:00
Hermiston
115 W Hermiston Ave. Ste. 150
By appt only