Our Denture Clinic is run by Qualified Professional Denturists
We are a family-owned denture clinic and have proudly created thousands of beautiful smiles for over 30 years at our Hood River and The Dalles locations. We know the difference that dentures can make, because we see the results first-hand every day. Integrity and honesty are paramount at The Denture Specialist as we deliver the highest level of personal care to every patient.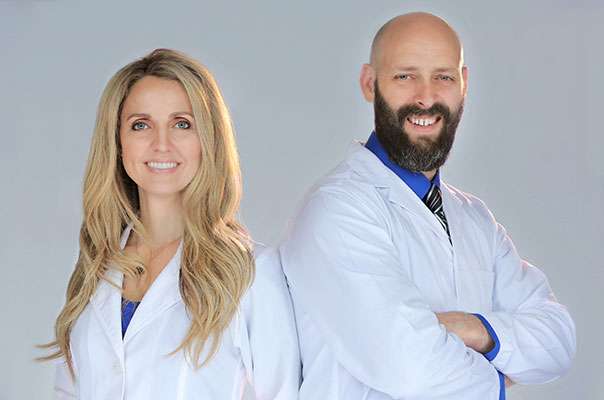 Meet our Team
Chris Chapman
Chris Chapman moved to Hood River, OR almost 20 years ago to work as an associate to Gary Hornbeck, Licensed Denturist and owner of The Denture Specialist. Chris learned alongside Hornbeck for six years and in 2008 he bought the denture business, happy to make Oregon his full-time home.
Gary knew he was leaving the business in good hands with Chris. "I knew this time would come, so I began looking for a competent individual whom I believed possessed the skills, confidence and friendly personality required for me to turn the business over," he said.
Chris began his career as a denture specialist in 1997, working as a laboratory technician at the Artistic Denture Center in Roseburg, OR. The following year he trained at George Brown College's International Denturist Education Program in Toronto, Canada, working under a licensed denturist, honing the skills that he would use throughout his career. He sat for his Oregon Board of Technology exams in 2001.
Chris was born in Arizona and spent 10 years in Missouri. After living in Idaho and Oregon for the past 30 years, he considers the "Northwest" his home. He is married to Melanie and together they are raising six children.
Melanie Chapman
Melanie Chapman moved to Hood River, OR in 2002 alongside husband Chris where they have spent the last 18 years building their business, The Denture Specialist, and raising their six children.
In 2014, Melanie decided to further her education at the American Denturist College. She is now a Licensed Denturist. "Education has always been a priority for me. I knew that once my children were in school I'd want to take on a new challenge. I have always enjoyed learning and trying new things," says Melanie.
She enjoys all parts of her profession but it's the human touch that is the most rewarding part of her job, in particular seeing how dentures can change the lives of her patients. "Being able to watch the excitement from my patients after seeing their new smile is what makes me want to go to work every day," she says.
Melanie enjoys life in the Gorge, spending time with her family.